We're big fans of email marketing here at Digital Autopilot. But doing email marketing the wrong way could kill a valuable contact list and even turn off your most loyal customers. Most businesses are…to be frank….lazy when it comes to email marketing. For some reason, they're happy to put all their resources into social media and online PPC advertising, but when it comes to email marketing they think all they have to do is throw out the occasional email newsletter. 
Which is crazy! Email marketing has the highest ROI out of any other marketing channel. It's a relationship-building and conversion gold mine. Why spend all that money and time on social media and advertising to get them to lean forward and give their contact details, only to then treat their email address as if it were worthless. 
With so many businesses getting email marketing wrong, we thought we'd give our top 5 tips for turning your email marketing from zero into the hero of your business' marketing mix. 
Content is King
No surprise to find content as number 1 given email is simply a way of delivering content. If your content is boring, low quality, low value then you'd be better off not sending the email at all. Your prospects and customers are busy and you're competing with tens or hundreds of other email senders. 
So make sure your email is either entertaining, informative, or has value for the person reading it. Put yourself in the shoes of that person. What's in it for them? Are they going to get a laugh out it? Will they learn something new? Will this email benefit them somehow? (eg. save them/make them money?) Make sure your email has a clearly defined purpose and benefit that is in your readers' best interest.
Context is Queen
Now that you know what you're sending, and why you're sending it, consider the context of the email. Imagine one of your prospects or clients opening Gmail from their smartphone. They are immediately hit with dozens of unopened emails. Most of them will ignore, archive, or delete. 
How are you going to stand out and make them want to open the email? 
When someone opens an email, do they want to be confronted with an essay? In general, they just want to scan the email and see what's in it that's of interest to them. So make your email scannable! Break up the text, use bullet points, and clear calls to action. 
If you're selling something, give them just enough information to take the next step (eg visit your website) – leave the sales letter for the sales page where it belongs! 
There are exceptions to keeping your email relatively short and scannable. If you're a thought leader and your newsletter is your way of delivering your best content to a private community of readers, then a long-form email is appropriate. Considering the context means thinking about the purpose of the email, how your reader is accessing the email and what it means to them, and
Jab, Jab, Jab, Jab, Right Hook
Email is a great way to bring someone into your sphere of influence and convert them into a customer. But only if you're doing it smart. If you send ONLY promotional emails, you might pick up some sales, but you will burn out your list in no time. Take a long term approach.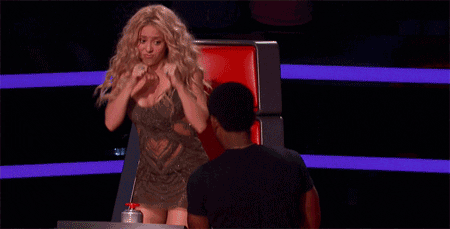 Here we can use the 80/20 rule – 80% of your emails should be educational, entertaining, and value-based, 10-20% of your emails should be promotional in nature. That's not to say you can't ask for an action in your non-promotional emails. You can, and you should! But it shouldn't be the core of the email. Subtly include it in the middle of your email or put it as a P.S. at the bottom of the email. 
Protect Your Sending Reputation At All Costs
There's no point crafting the perfect email if it's hitting the dreaded spam folder. And a poor email sender reputation = spam folder. Huh? Without getting into too much detail, an email sender reputation is a score that an Internet Service Provider (ISP) assigns to an organization that sends the email. It's a crucial component of your email deliverability. The higher the score, the more likely an ISP will deliver emails to the inboxes of recipients on their network. Once your sender reputation is tarnished, it's extremely hard to get back. 
How to make sure your email sender reputation remains high:
Don't spam offers, send good valuable content

Pick a highly reputable email marketing platform (we use and recommend ActiveCampaign)

Scrub your lists of unsubscribes, bounces, and inactive subscribers regularly (this is something that is rarely done)

High text-to-image ratio and max of 3 links

Keep an eye on open, bounce, unsubscribe, and spam rates. If these are poor, you need to rethink your strategy

Do not send emails to people who did not give you permission to receive marketing emails (there are ways of safely doing cold outreach emails

🤫

)
Segment Your Lists
This is where the magic happens. Segmenting means breaking up your list(s) of contacts into segments of people who share the same interests and/or behaviour. 
There are 2 types of segmenting. Interests/demographics and behavioral. An example of the first type is business owners who want to use email marketing to increase sales and get more customers ;). Anyone that matches this persona, you should send emails that would be of interest to that type of person. Simple right? Where it gets tricky is in deciding how many personas should you cater content to (hint: who are your best customers that you would like more of?), how to create all that unique content, how to identify new subscribers as fitting that persona, and how to make sure that the right personas are getting the right emails.
The second type of segmentation is based on a subscribers behaviour. Did they just open your email? That's a behavior. Did they click a link and visit your website? That's a more valuable behavior. Did they book a call with you from an email? That's a golden behaviour. 
Not only can you track these behaviours with software, but you can also then use that information to send emails targeting the exact people who took those actions (in real-time!). The classic example is someone who visits your online store, puts a bunch of expensive items in their shopping cart but doesn't check out and pay for the order. Email software would then send out an abandoned cart email, prompting them to return to their cart and checkout, which can increase your ecommerce stores conversion rate by as much as 20 or 30%.
When done properly, the responsiveness of your subscribers goes through the roof!
Implement Just One
Email marketing when done the right way can be lucrative for your business. But only if you plan out your strategy and take the required steps to put it into action.
Our challenge to you is to take action and pick just one of these 5 areas to improve in. Formulate a plan, implement that plan, and track your results. We'd love to hear about your experience with email marketing!  
Need help with your email marketing strategy? Book a free 30-minute strategy session here.